"Putting up" with vibrant pink color will no longer be a difficult "problem" when you have in hand the formulas that stand out, delicate and trendy.
With fashion, bright, vibrant colors not only help the wearer stand out, but also spread a strong optimistic energy to those around. Besides the lemon yellow or orange colors that have "stormed" during the past fashion seasons and green is being favored, this summer's "fashion party" is also called sweet pink. , attractive.
In addition to its high visual stimulation, pink always brings a positive and bright energy to the wearer – something that all of us are looking for and easily attracted to during this time. . From the famous fashion catwalks to the world's artists and fashionistas, no one can resist the attraction of this "sweet candy" color. Although considered to be one of the "difficult" colors in fashion mixes, pink is still popular and appears regularly on trendy outfits of fashionistas.
INTERNATIONAL FASHION VILLAGE AND THE "LIMITATION" OF HONG COLOR
Bringing the sweetness, femininity and a little bit of rebelliousness of women, designs with neon pink or fuchsia tones appear consecutively in the Spring-Summer 2021 collections from international high-fashion brands. . It is not difficult to see "muses" from Valentiano, Chloe or Roksanda striding in trendy and attractive pink outfits.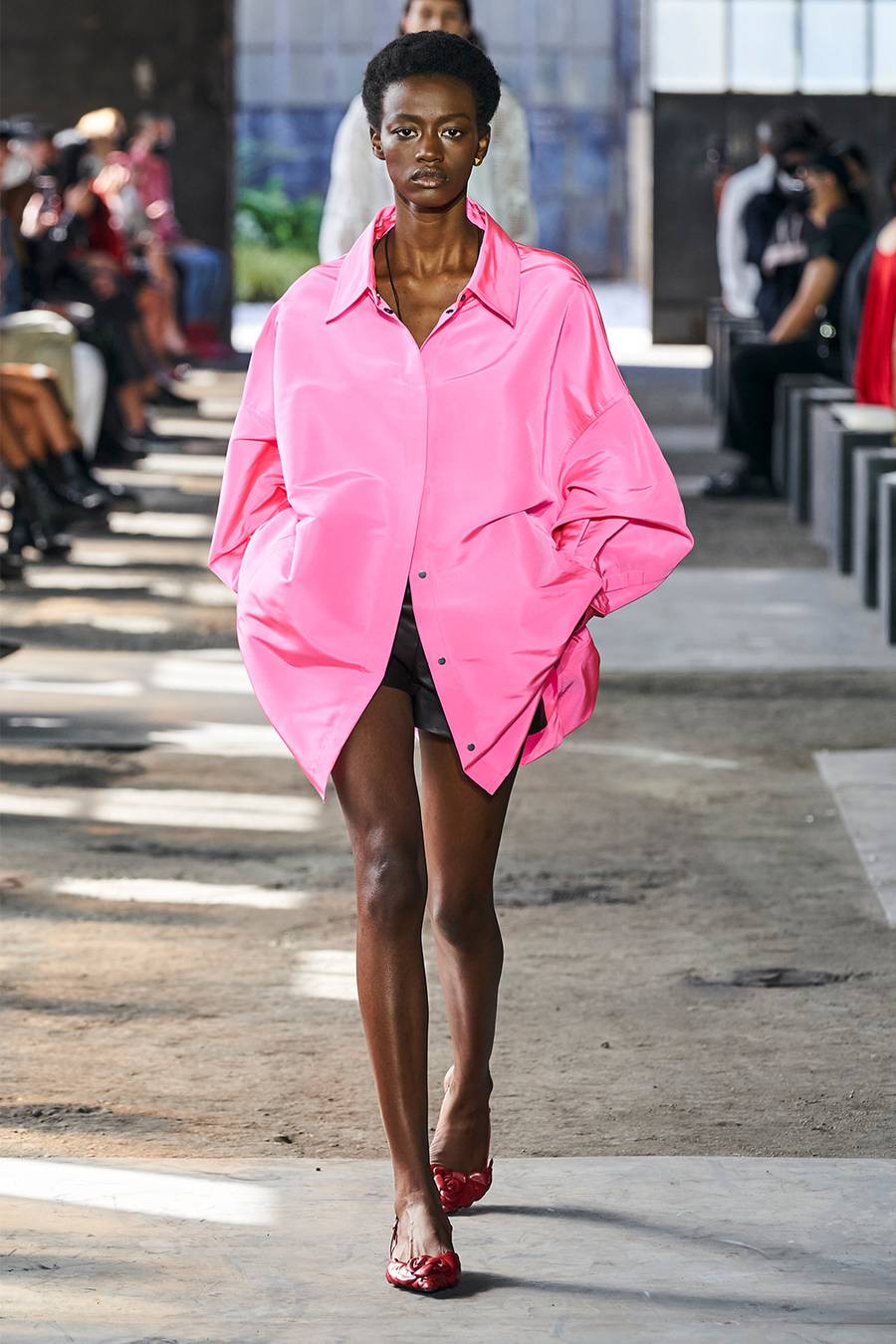 The "glamorous" pink color shows off the strangely irresistible beauty on materials such as velvet, silk satin or denim. The variety of material choices of fashion houses contributes to creating a new and eye-catching visual effect for this color.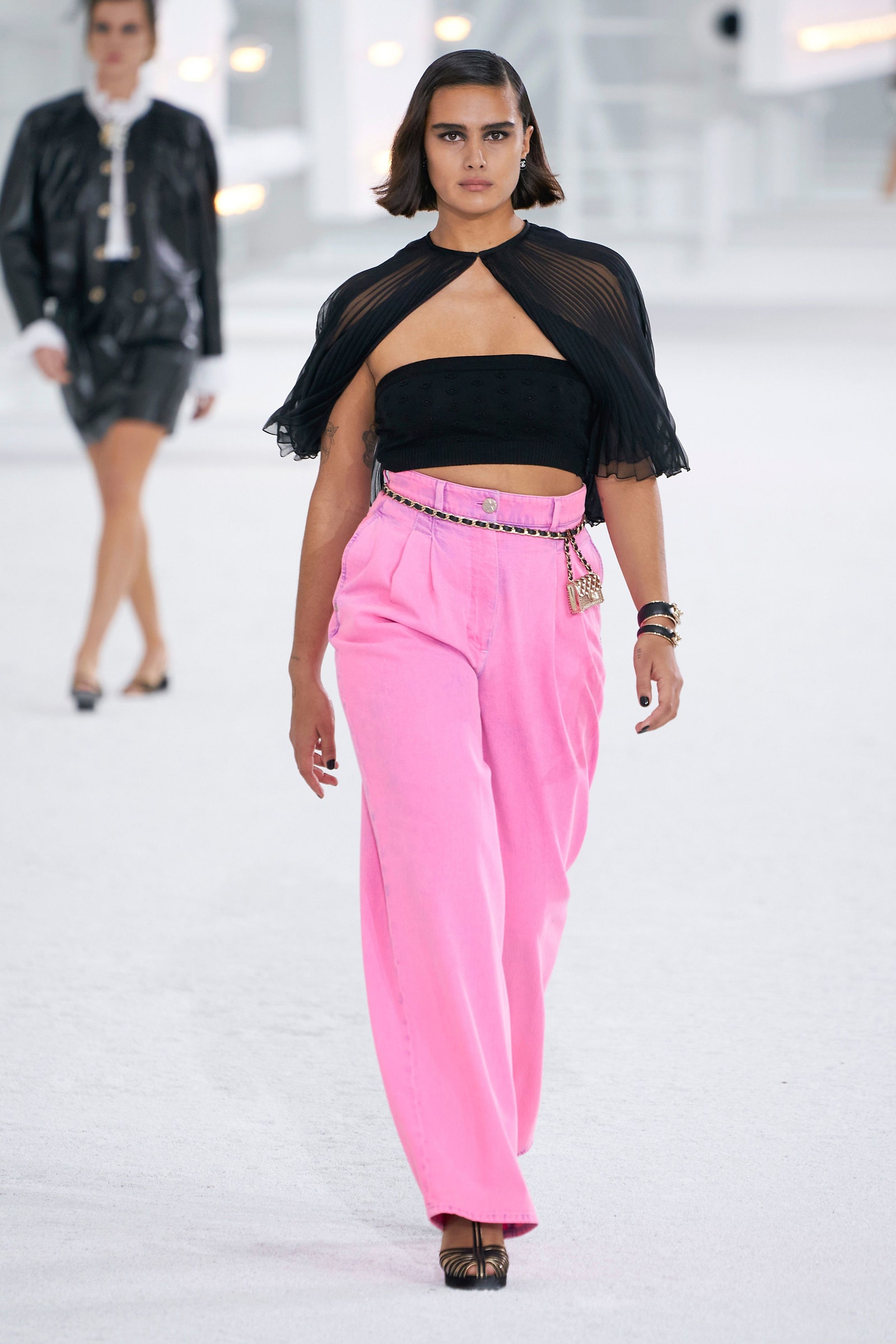 Wearing "glamorous" neon-colored outfits together is always a "challenge" for many people because if not clever, your overall outfit can completely become ridiculous and confrontational. That's why many people often choose to combine "safe" with neutral colors such as white, black, gray, etc. However, there are still interesting ways to exploit and break the way for you to combine pink. brilliant with other outstanding tones?
ATTRACTIVE LOOK WITH HOT COLORS
Women are often hesitant to combine outfits with hot colors such as red, yellow, orange, etc. together because if you are not a "color player" with taste and sophistication, your outfit is easy to become one. chaotic "color palette". However, let's put aside that fear and refer to color inspiration from fashionistas at home and abroad to be able to mix and match trendy outfits from pink and hot tones.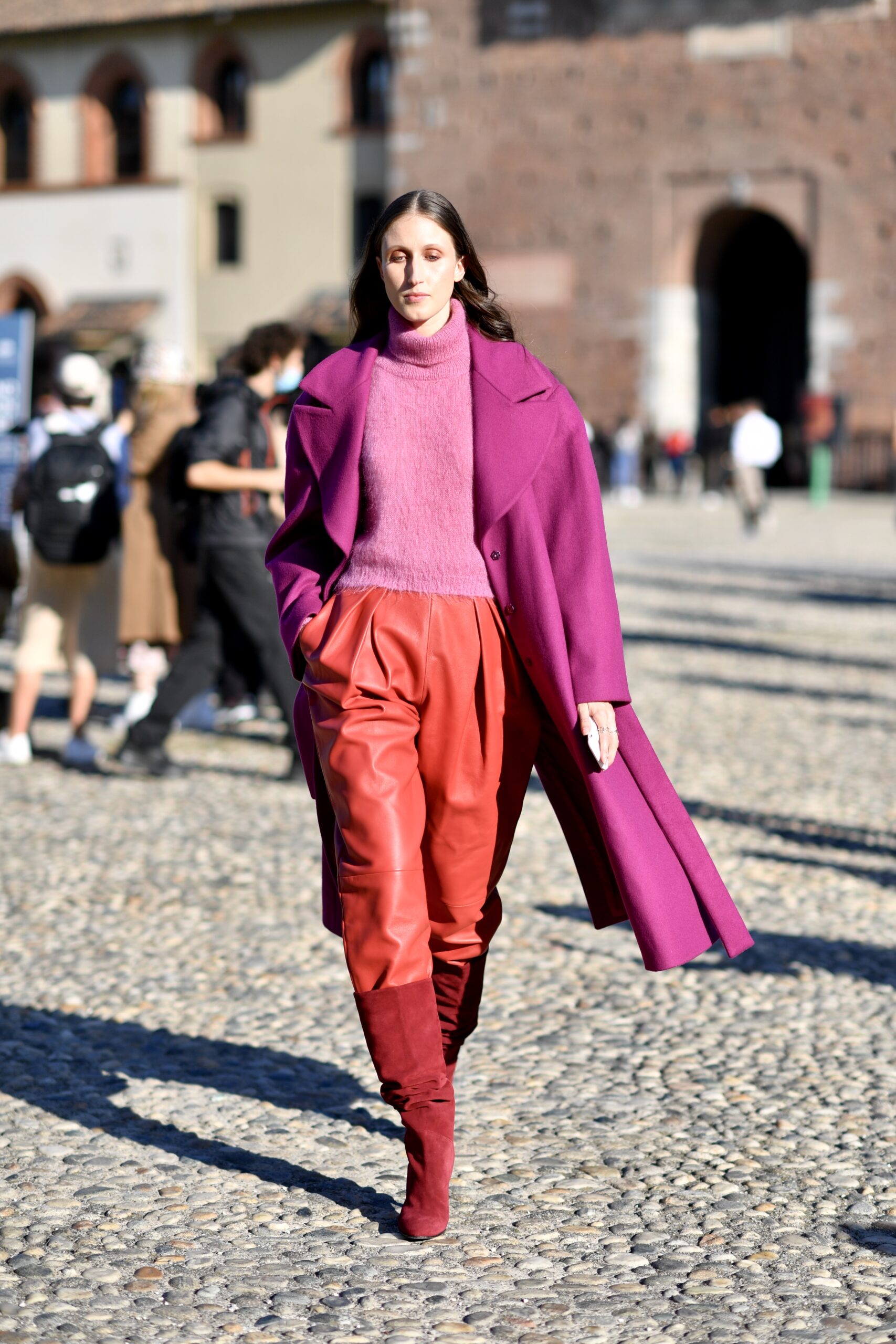 If you are still afraid to "wear" outfits with many vibrant colors together, using accessories with warm tones is also an interesting suggestion for you to "get out of your comfort zone".
HARMONY WHEN CONNECTED WITH COOL COLORS
Another suggestion to coordinate pink outfits on summer days is to choose cool "opposite" colors on the color wheel. Color pairs like pink-green, pink-purple or pink-blue are outfit combinations worth trying this summer. In order for the overall outfit to be harmonious and not "too", please limit the fussy details on the clothes and focus on choosing dark and light shades, creating a balance for the outfit.